There will be no CLC at Brookside tonight due to lack of staffing. Sorry for the inconvenience.

Look at the upcoming events at the Big Rapids Public Library for October!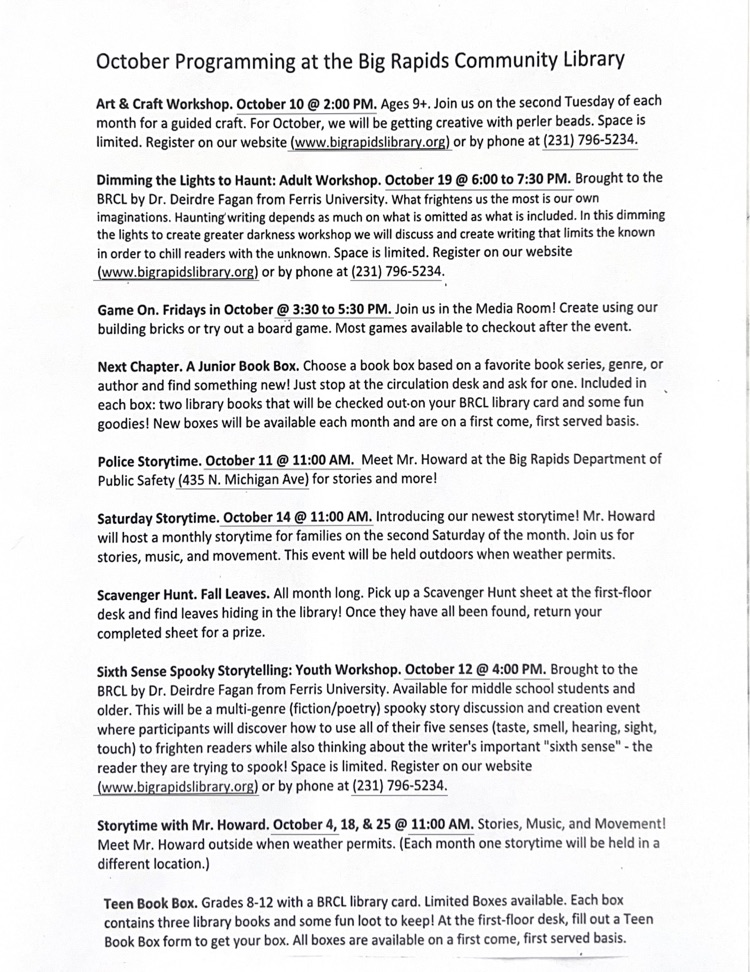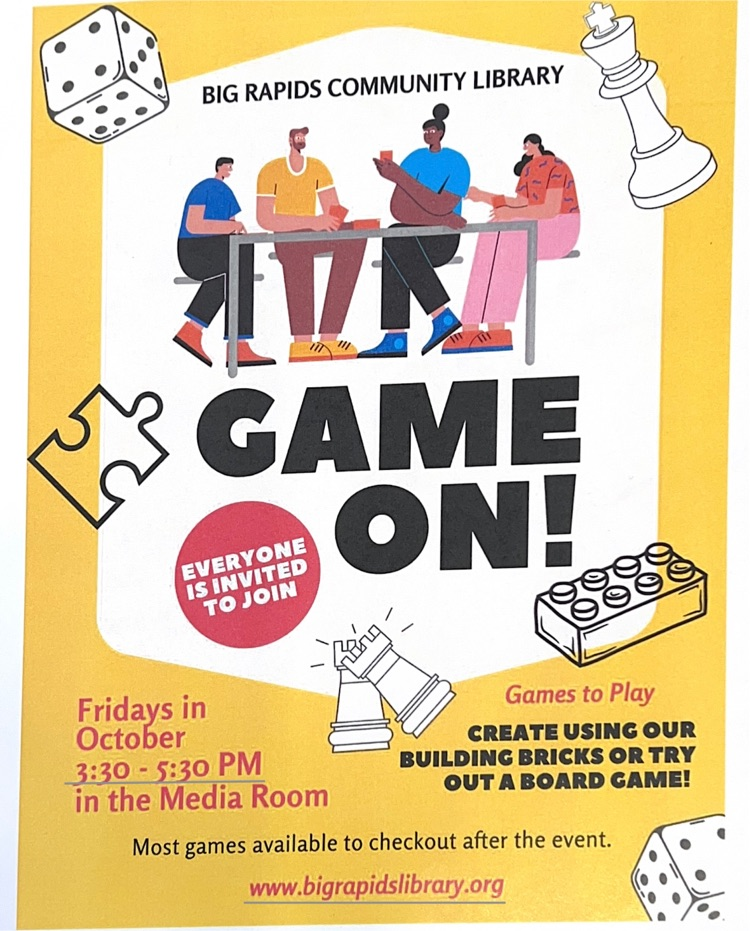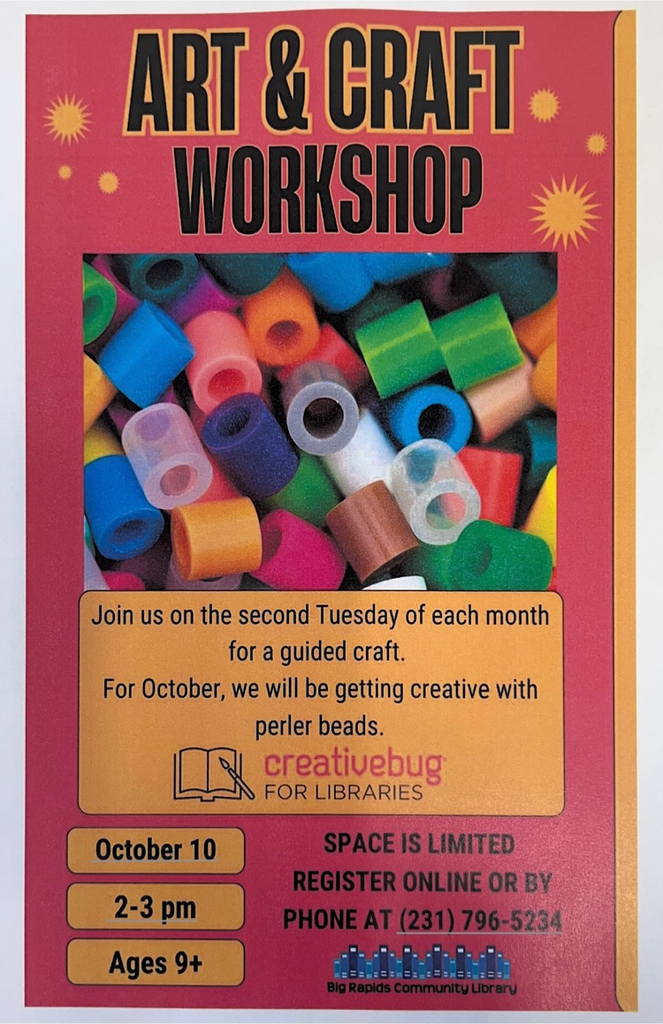 Brookside has reached their $6,000 goal and has earned Inside Out Day on Monday, September 25!!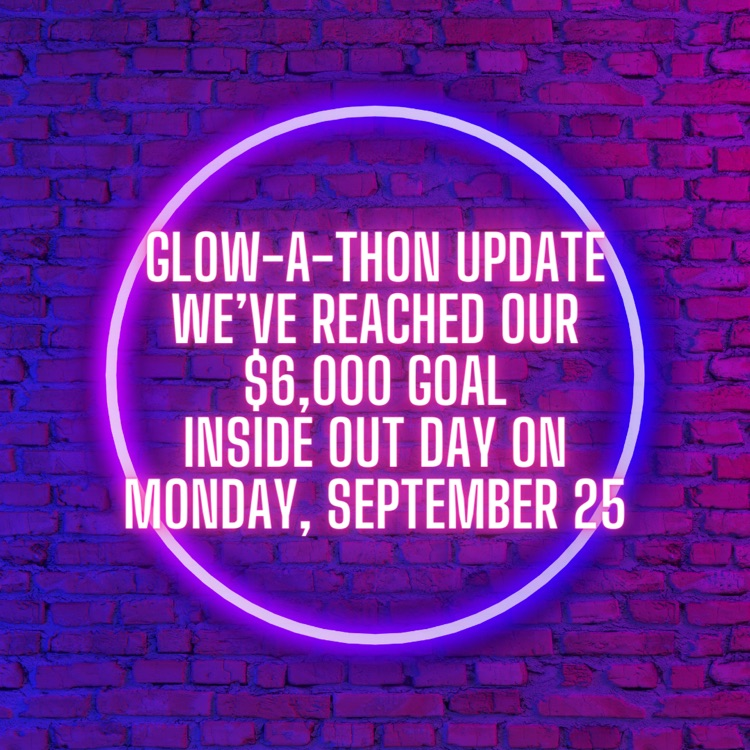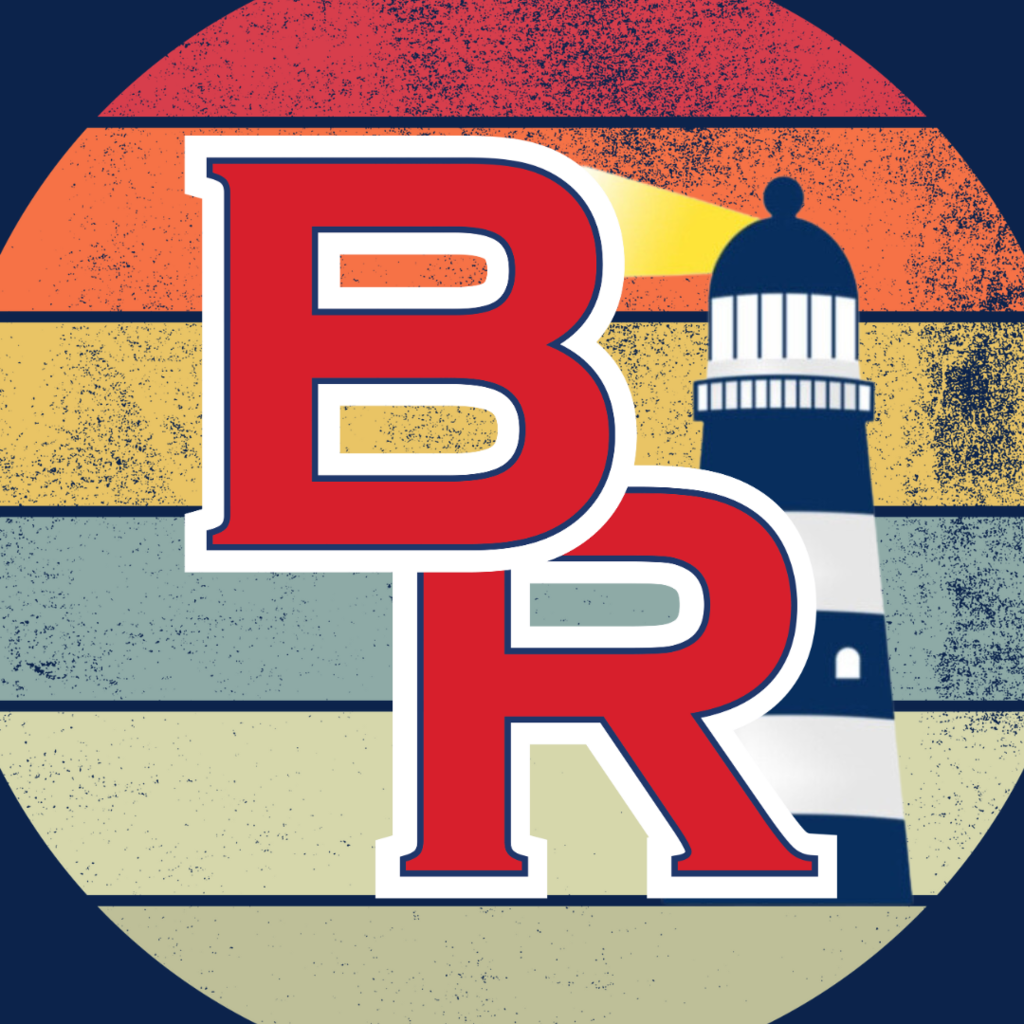 Enjoy an evening of entertainment from our award-winning BRHS Theatrical Arts Department as they present The Wizard of Oz! Shows will be on Thursday, Friday, and Saturday nights starting on November 9th. Tickets are available at:
https://brhsdrama.ludus.com/index.php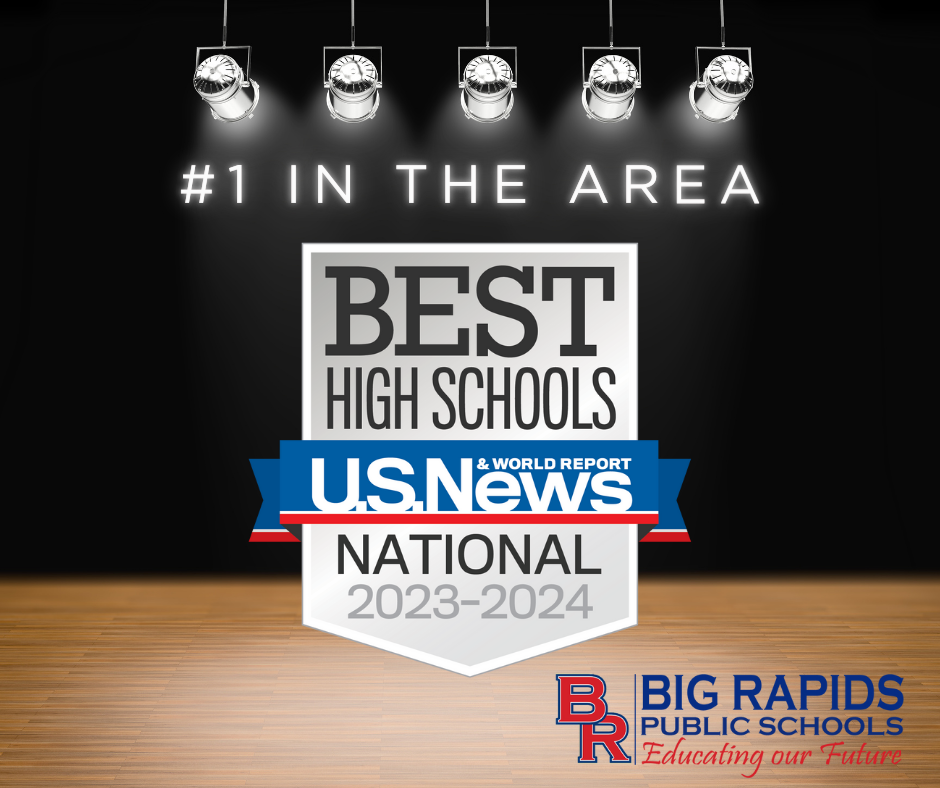 Enjoy your Labor Day weekend, BR! (There will be no school on Friday or Monday)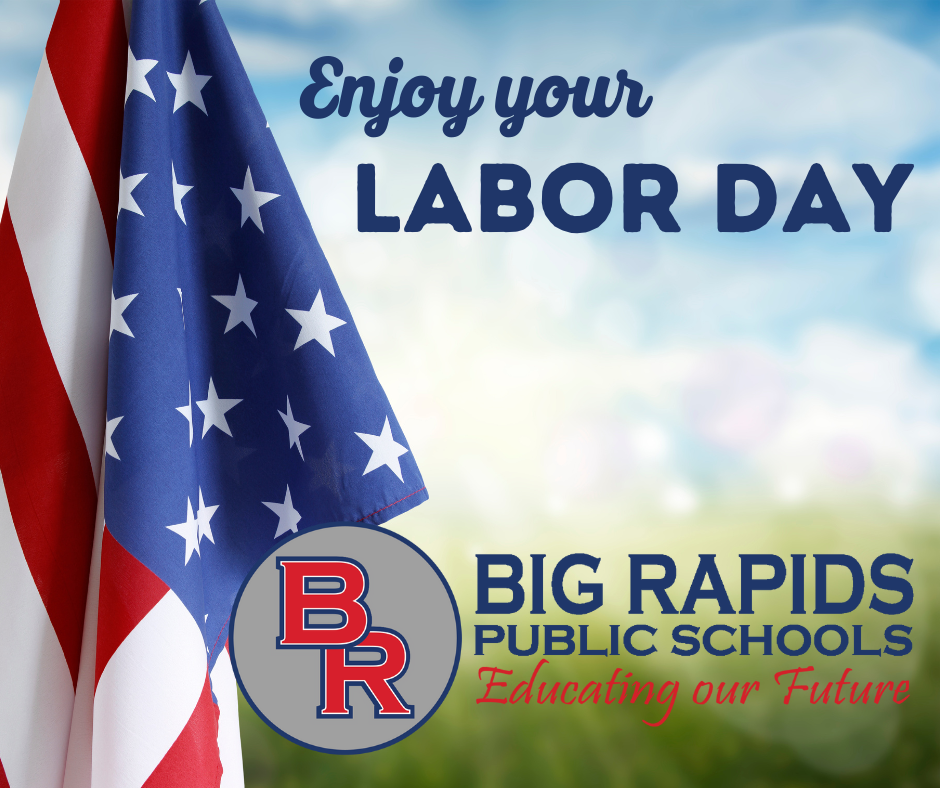 Let's have a great year, BR! Thursday - 11:30 am dismissal Friday - full day


What a great message from guest speaker, David Rendall, at our opening day professional development. Thanks for the laughs and the inspiring message, David! Let's have a great year, BRPS!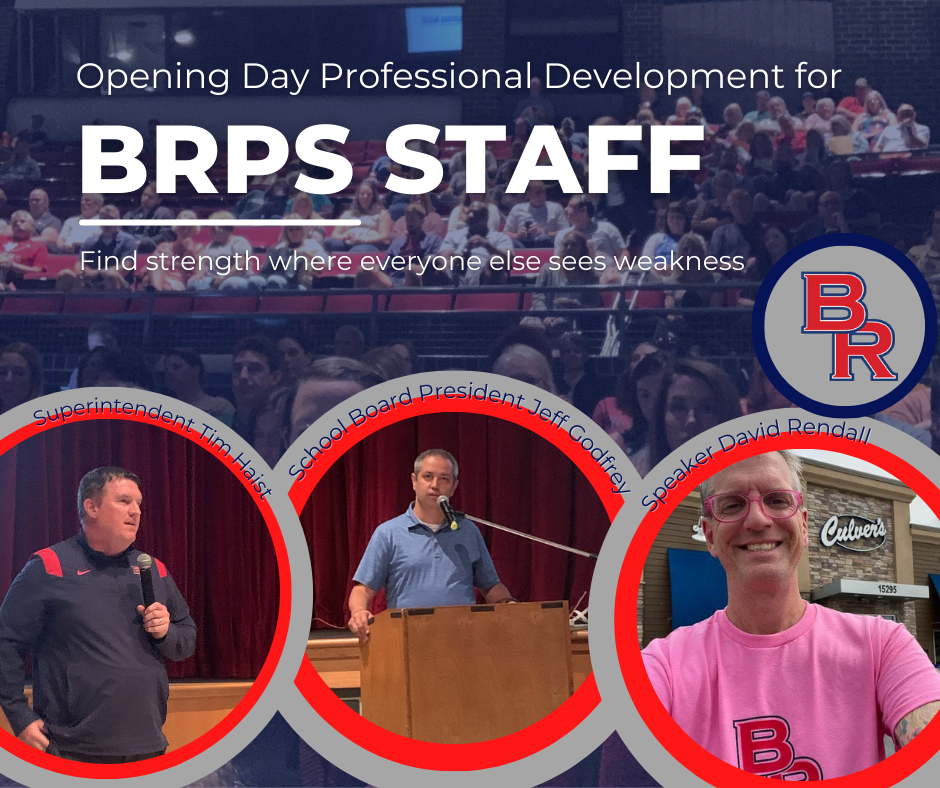 **BRPS Families that need busing*** Beat the rush and call our Transportation Department to set up busing for your student today! (231) 796-5406 M-F, 8:00 am - 3:00 pm Ask for James

The BRPS Facilities & Grounds Department was recognized at last night's Board Meeting for their efforts and dedication in preparing for the 2023-24 school year. Director, Brian Akey, acknowledged the administration and the Board for providing the department with the much-needed additional resources required to complete all the building upgrades. The existing staff led the charge with the assistance of some district para-pros, teachers, and food service workers. Together, the team was able to accomplish the upgrades and repairs on all school buildings, including an additional building for the 2023-24 year, Eastwood Elementary. Mr. Akey commended the team for coming together and for all they accomplished. Additionally, he made a point to recognize that each team member took great pride in their work and that it shows in the details of each building that were not overlooked. We are proud of our Facilities and Grounds team! Your Cardinal Pride shines through!!

"Cardinal Crazies" packages are here for the 2023 school year! Please read the following information if you would like to order: Our Online Apparel Store for Big Rapids Spirit Pack 2023 can be found by going to:
http://teamchaser.com/
- Click the TEAM SALES tab in the upper left hand corner - Put in the sales code:  BRSPIRIT2023 - Click on the picture and the order form will come up on the right side of the screen PLEASE NOTE: Anyone can purchase the "Cardinal Crazies" gear! However, high school students will also receive a key tag that will get them into all home events FREE of charge (excluding MHSAA events). NO RETURNS OR EXCHANGES so please make sure you carefully select the appropriate sizes. Our store will expire Wednesday, August 16 th at 11:59 pm. NO later orders will be accepted. Packages will be delivered to the BRPS approx. 2 weeks after our store closes. They will be distributed by school staff. Thank you, Dawn Thompson BRHS Athletic Director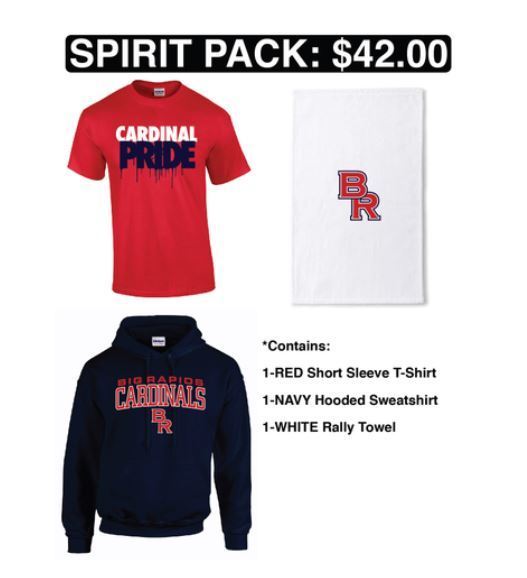 Happy School Nurse Day! School Nurses are the bridge between education and health care needs (physical and mental health). Today we celebrate YOU, Nurse Laura! Thank you for all you do for BRPS students and families!

The Special Education Parent Advisory Committee of Mecosta Osceola ISD (MOISD) honored outstanding individuals, agencies, and businesses throughout our district that have made a significant, positive impact by contributing to the education and success of children with special needs. Today, six educators that work with Big Rapids Public Schools students were the recipients of the 'Making a Difference' award. We are so proud to share this exciting news with you and to congratulate: - Barb Moss - Amanda Acker -Monica Dukes -Janis McKenna -Lauren Greenwell -Carrie Beeney