We are excited to share the progress that has been made in regard to the passing of the bond on May 8, 2018. Please continue to check this page for updates on all the exciting changes yet to come for Big Rapids Public Schools and the Big Rapids community. We can't thank you enough for your support!
Bond improvements were broken down into three categories as seen here:
Big Rapids School District is working hard to deliver the plan the Big Rapids community supported during the election process. Countless hours have been and continue to be spent balancing design elements and fiscal responsibility, all the while maintaining the goal of offering students opportunities to be successful.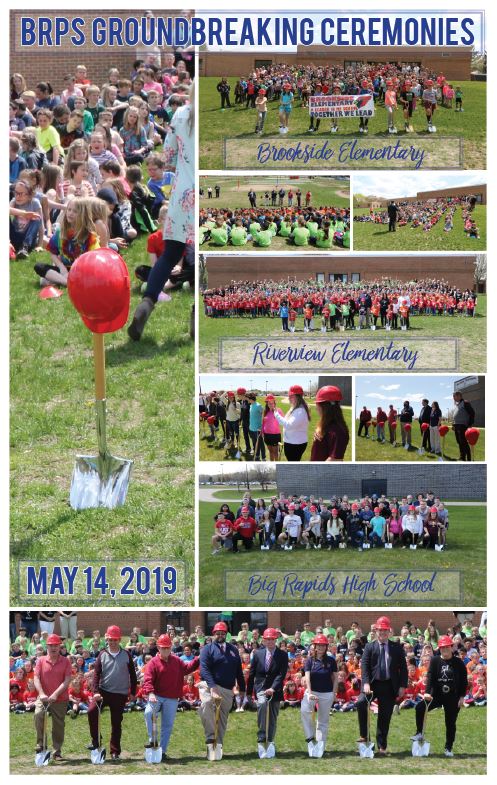 Current Progress is in Phase 3
Classroom remodeling will be the highlight of Phase 3.
Classroom remodeling will include HVAC improvements, furniture upgrades, new flooring, new ceilings, and more technology upgrades district-wide.
Schematic design for these improvements has been completed and remodeling is scheduled to begin in the summer of 2020. Most improvements will be made during the Summer of 2020 with some improvements also taking place in the Summer of 2021.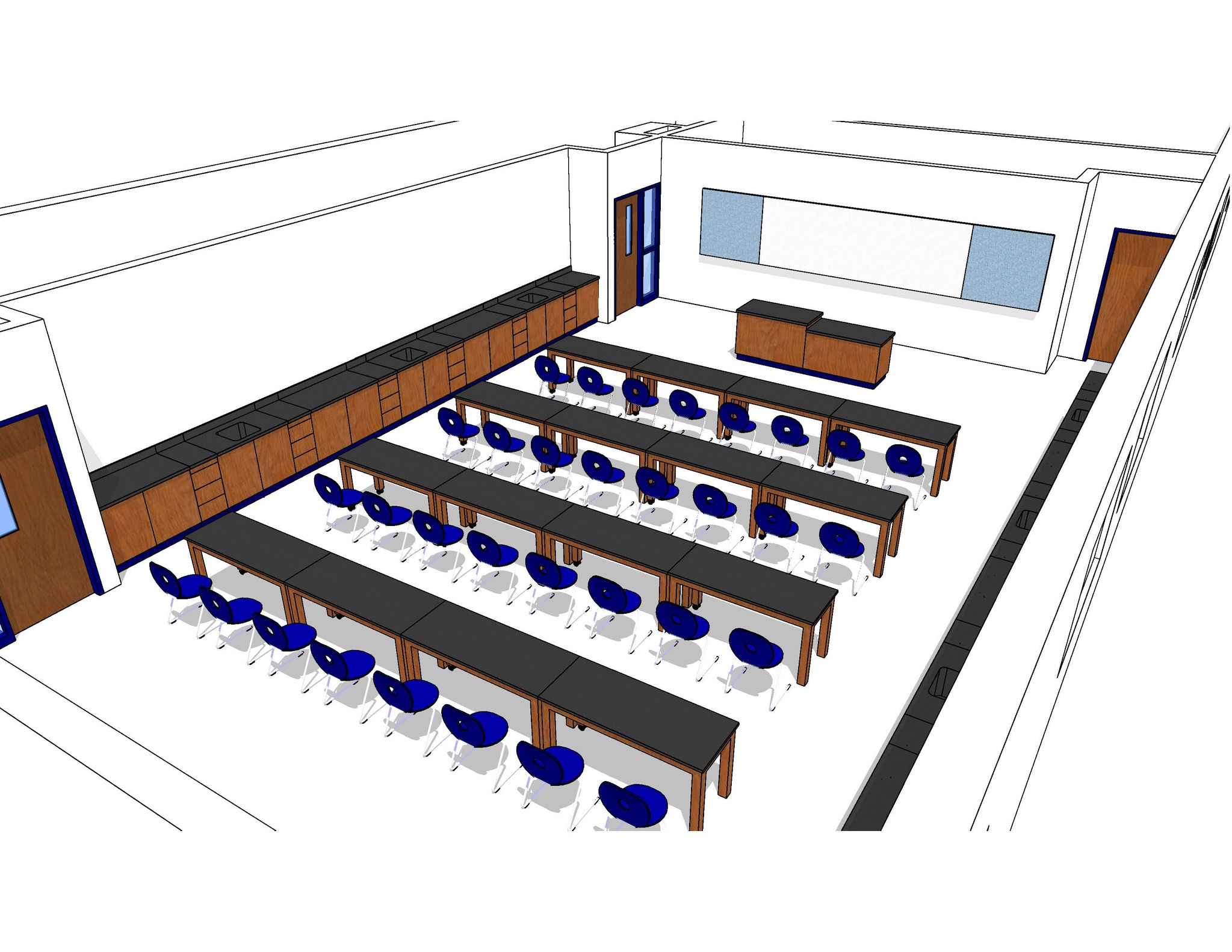 Middle School Lower Level Science Lab - Rendering after remodel
Riverview Entry - Rendering after remodel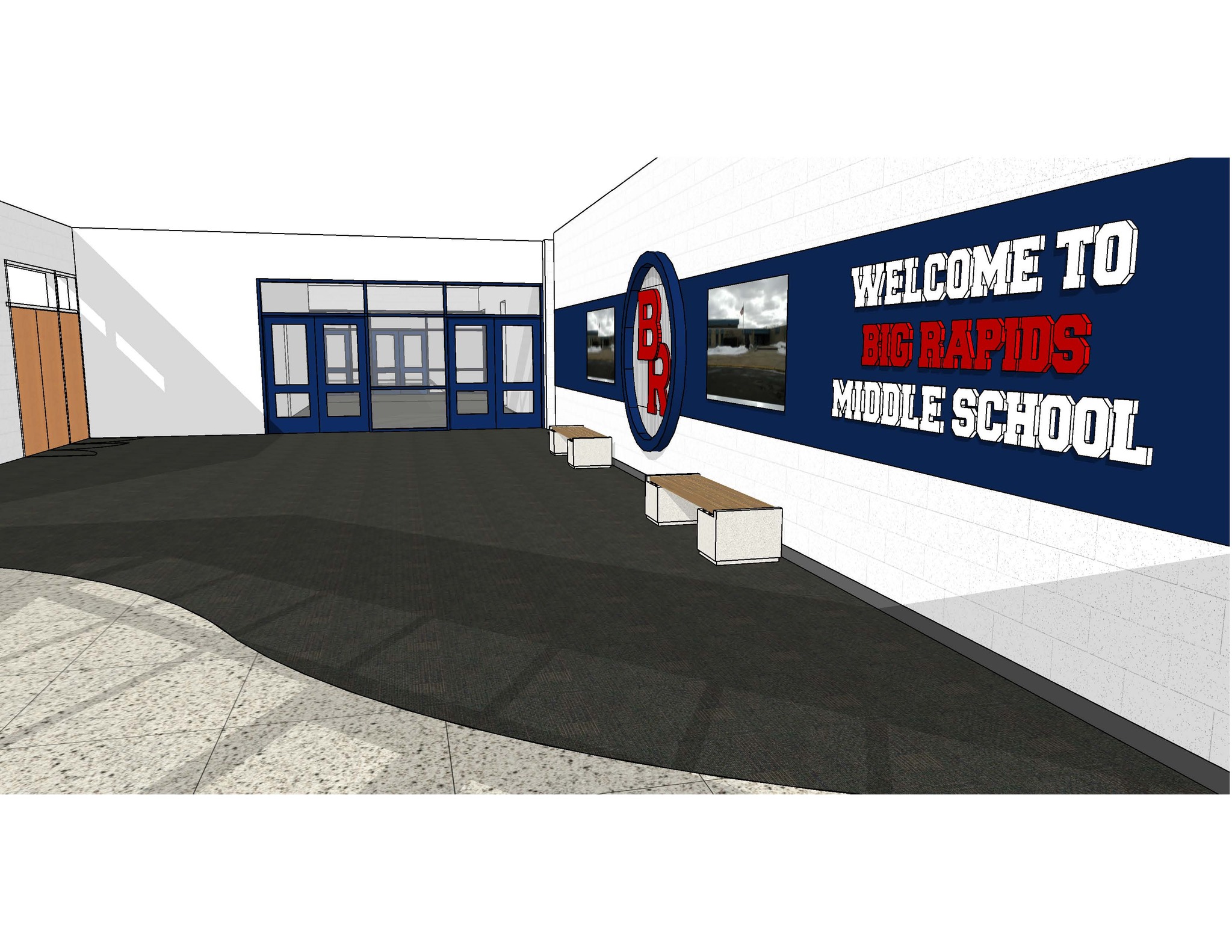 Middle School Lobby/Entry - Rendering after remodel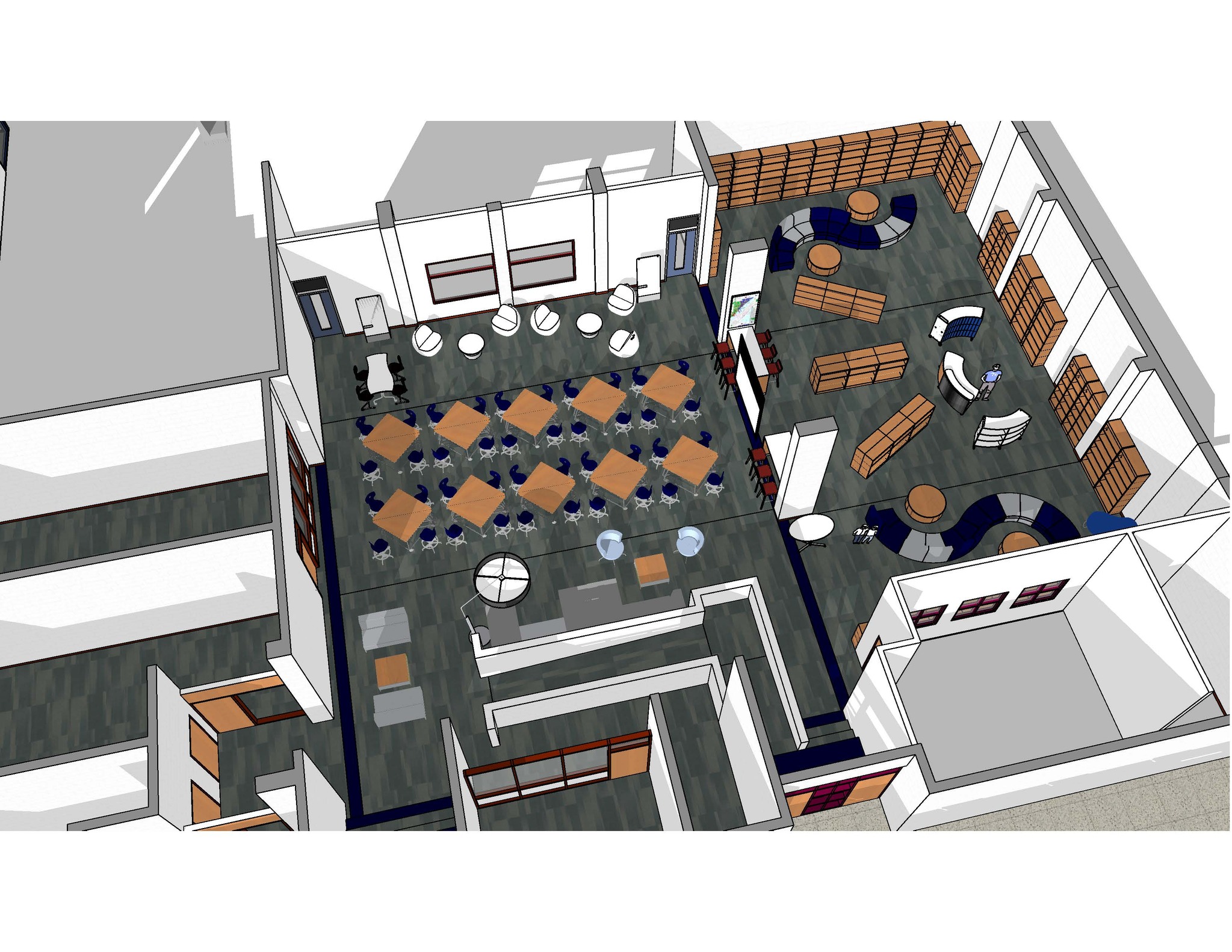 Middle School Media Center - Rendering after remodel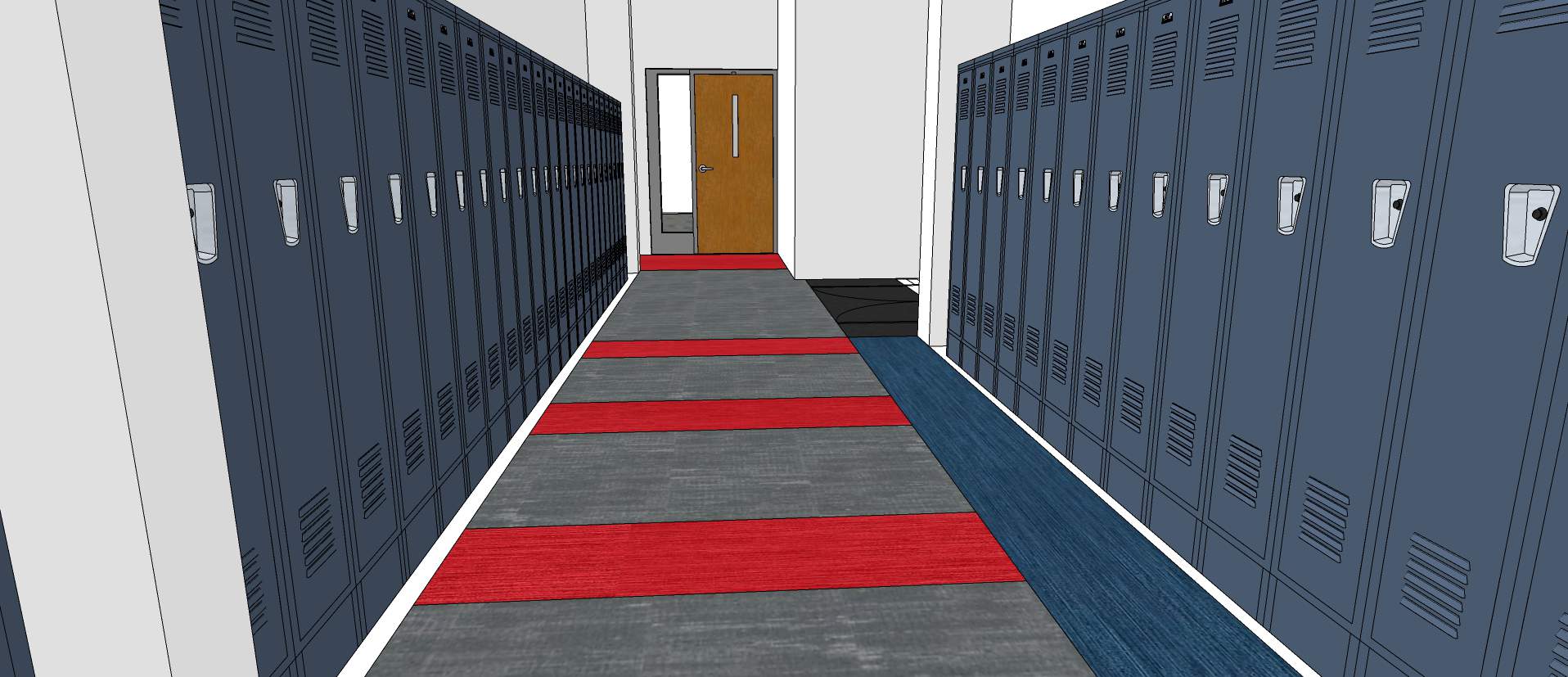 Brookside Hallway - Rendering after remodel