Big Rapids Public Schools uses a variety of tools to communicate with our families and our community. This page gives an overview of the platforms and resources the district uses to reach BRPS families.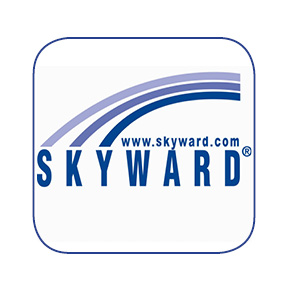 Student Database Skyward Family Access
Our district uses Skyward to track grades, class schedules, attendance, family and emergency contact information, student fees, and more! All calls, texts, voice messages, and emails from the district are pulled from the contact information in Skyward. Therefore, it is imperative that all contact information in Skyward is current.
Please see the content below for instructions on how to maintain your contact information in Skyward.

Text, Email, or Voice Messages
BRPS has added the option allowing you to receive text messages for weather and other emergency notifications. Text messages will come from "98900", and your first text message will include information to "Opt-out" from further notifications. BRPS encourages you to stay connected and allow these types of messages to be sent to you. We will only use texting for these types of important messages. If you do choose to opt-out, you can always opt-in by sending "Start" text message to 98900.

Big Rapids Public Schools releases a district-wide newsletter twice a year called The Cardinal Connection. Each school building and teacher may have various methods of releasing newsletters to parents.
If your contact information, particularly your email address, is current in Skyward you should be receiving any communication pertaining to your student or your student's building. If you have any questions, please contact your building office.
Inclement Weather/Cancelation Information
Our district reports school closings, delays, and event cancelations to the following news/radio outlets:
Radio - Y-102, 100.9, AM 1460, B103.9
Television - TV 9&10, News Channel 7&4, Up North Live, Wood TV 8, and WZZM TV 13.
Parents and staff are contacted via text, email, and or voice message through Apptegy depending on the time of morning or evening the event is called. Please contact your building office if you wish to be removed from these notifications.
For more information regarding parent notification, please see below.
School Emergency Response
Parent Information Regarding Emergencies in School
In a school emergency, the first instinct as a parent is to pick up the telephone and start calling the school or rush up to the school and get your child/children. Parents too close to an incident often hinder the rescue attempts of the police and fire officials on the scene. The best action parents can take to keep all students and staff safe in an emergency is to stay close to their phone and e-mail and await regular updates and instructions. The safety of all students and staff is our number one priority!
Please refer to the link above for the recommended parent action during a school emergency.
Our district offers a mobile app that links to our most commonly accessed resources including calendars, sports schedules, lunch and breakfast menus, job postings, and more! Parents will also have the option to receive push notifications from whichever building they choose. You will be able to find the app in the Apple App Store or the Google Play Store.